Our Business Philosophy
We continue to provide the modern warrior with arms and armor of the highest possible quality at the lowest possible price -regardless of what the market will bare. We give no quarter and take no prisoners, and so we have no competitors. -Just the best weapons at the best prices anywhere! .
Our Staff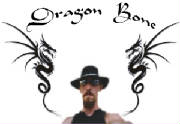 James Matthews, Owner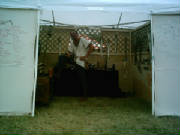 "Bellus Drako"
Dragon Bone Ents. is owned and opperated by James Matthews (pictured above left), and his father Jim Matthews (pictured above right).
Below are pictured some of our facilities, and since we spend so much time there it's kind of like a visit to our homes, so wipe your feet and come on in!
Our Event Booth 2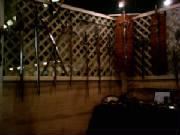 The Tent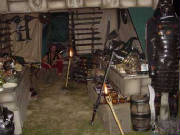 We use this for outdoor events.
The Forge

Our Heritage, Our History, Our Old Stuff:
Grandpa's Forge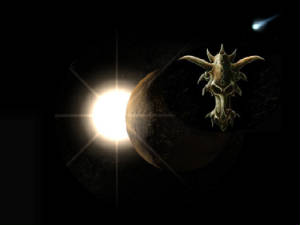 In loving memory of James L. Matthews; Co-Founder
A Warrior, a Poet, a Father, and a Friend...
James L. Matthews
Nov 02, 1948- Jun 04, 2006.
Co-Founder, Master Craftsman & Designer Jim Matthews was the visionary behind the force that is Dragon Bone. He laid the first stone, he cast the first die, and without him I would not exist. He was more than my father, he was my partner & fellow adventuror & I will miss him. Dragon Bone was a dream my father & I shared. I hope to make him proud.
It is time for the next step in the evolution of his legacy, as our shared dream was never ment to be static, but ever changing, ever growing.
Enter; Crusader Arms & Armor.
Our store is changing to reflect a fresh world view, but our hand crafted blades will still carry the Dragon Bone name and still be true to the Dragon Bone tradition!
Our Company
Dragon Bone Enterprises:
Dealing in "Live Steel"; Arms & Armor for Warriors of every Kind & Creed.

We are located in Harker Heights, TX.
Some of our wares include, Swords, Daggers, Spears,Shields, and Battle Axes of every description. We also have a line of swords that may be personalized to include monograms, birth stones & birth signs.

For the avid Collector and the diserning Warrior we will also hand craft a custom or one of a kind blade on a commission basis. (Contact us for details.)
Our Store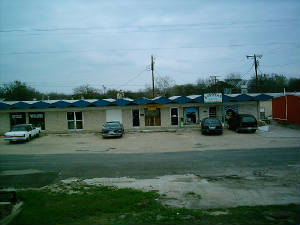 Here are some pictures of our store; over 3000 square feet of weapons and armor of all kinds!.